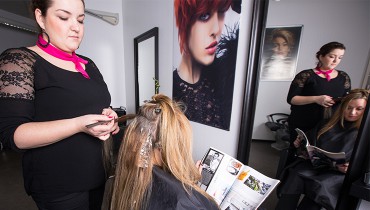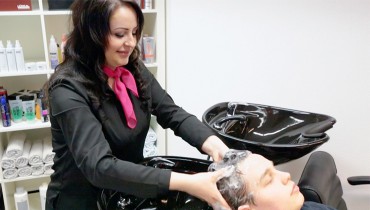 You want a special hair style for a special event?
Or a special hair style, without a special event? No problem! Our competent staff will do you that hair style, which you want to have and which fits to your individual personality and your unique look. A lot of hair dressers seem to forget about the fact, that the first impression of a person is the most important and it does play no role in which part of daily life. Something like that, does not happen to us!
We know how important it is, that the hair style fits to the rest of the appearance. We are not only a hair dresser studio, we also are an educational institution, so, our hair dressers are educated every kind of cutting techniques and can make you this hair style which you want to have. We can give your hair style pep, whether through the cut or the style or the accents which we apply.
For example, we could make wisps or highlights. Maybe, you want a complete type changing and you need a consulting. All of these things we can do for you and lots more. Keep in mind, you have only one chance to make a good first impression. We want, that you don't worry about your hair style at the interview for a new job, at the company celebration or the wedding of your best friend. We want, that you sure about your beauty. If it's that what you wish, too, so call us, visit our studio spontaneous. We will develop your personal strategy for your individual hair adventure!