Your successful and secure future is in your hands – we place the base!
"Through the women I've found my style. It are their bodies, which recognize their power and vitality!" That was said by the famous fashion designer Yves Saint Laurent. We are thinking he is right and also, we are doing the same, with one small difference. In our industry we aren't working with clothes, we are working with the beauty!
You dream of a future, where you can make people happy? Then you are right in our Beauty Akademie cosmetician school. We manage one of the prestigious cosmetic academies in Berlin and we look forward to help you to make your dream come true! An apprenticeship in our academy will open you every door to a world of aesthetic.
The apprenticeship is parted in two areas. First we offer the apprenticeship of cosmetics. It is parted in eight seminars and 13 months:
– Cosmetic treatment
– Make-up art
– Permanent make-up
– Eyelash extensions
– Nail modellage/ -design
– Spa manicure/ Spa pedicure
– Wellness massages
– Epilation/ Depilation
Surely, you can visit the seminars impartial. So, they can be used as like as a refresh course. Further, the apprenticeship offers a refresh course/ advanced training in hair dressing. This one consists of three seminars:
– Cutting techniques
– Color mixing
– Pinned updo/ wedding updo
The apprenticeship for cosmetic contains basics and also draught. In the seminar about
cosmetic treatment
you will learn about the generally anatomy, physiology, dermatology, hygiene. Also you will know after the seminar how to conduct a skin analysis and also how to make a diagnosis. Keep in mind the classical face and decollete treatment and ampoule treatment. Also, we will argue with topics like microdermabrasion, hydradermie and the galvanic electro-therapy.
The make-up art seminar includes the making know with facial forms and the particular areas of the face (eyes, lips). You will learn how to make a day make-up, a catwalk male-up and theater and TV make-up.
Additionally, in the seminar about permanent make-up you will work first with submittals and afterwards, when you are sure, that you master the tiny-hair-draw method you will prove your knowledge on real models.
In the same way we proceed in the seminar nail modellage and design.
To make your women clients happy, you learn how to apply eyelash extensions, also the eyelash thickening.
The next step is the spa manicure and pedicure. This seminar means how to give wellness for the hands and feet, toenail modellage and foot care in medical sense.
For a real professional cosmetician you have to know how to proceed an epilation and depilation.
Join us and get the latest news about our huge education offer: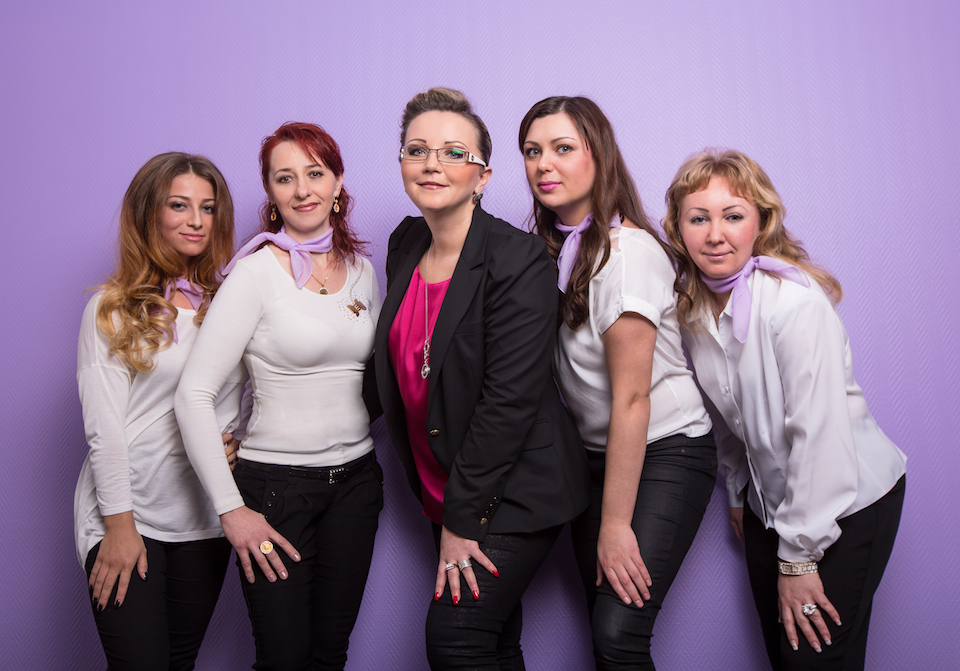 The cherry on the top in your apprenticeship will be the seminar about the wellness massages. You learn the classical full body massage, which is the basement for the following ones. Further, we offer our clients the hot stone massage with selected basalt stones. You will train why the massages are so important, especially in our busy in hectic time. This includes:
– For what are massages good, except the relaxing
– Structure and progression of the muscles
– The practical part, exercises
An apprenticeship in the Bauty Akademie is not only an apprenticeship. It is your springboard, which you can use for coming forward in the beauty branch. The advanced training of hair dressing let you coincide with topics like cutting techniques, color mixing and what really is important, with event hair styles. So, you can make happy women, happier.
Our academy and our studio is certificated and have the license to educate. Our training staff works multilingual, besides German, they are speaking Russian and Polish, too. The bare essentials of the apprenticeship is, that it is not only for direct payer. If you don't have the possibility to pay yourself, the state can help you. And we help you to organize this.
Secure your future! The Beauty Akademie is a certificated by AZAV DEKRA educational provider! Start now, your apprenticeship in a beautiful future.